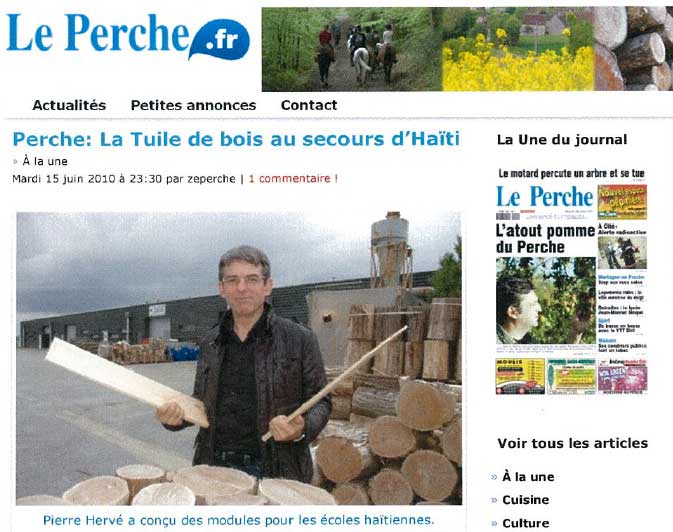 La Tuile de Bois provides aid in Haiti. The Camaha Association, founded by Pierre Hervé, receives the call to help the Cuban and Haitian people to construct or restore wooden housing.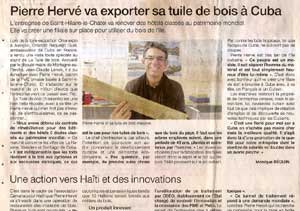 We have received six contracts to rehabilitate buildings and 5-star hotels declared world heritage sites. It is essential that roofs can resist hurricanes and earthquakes; our wooden tiles do just that.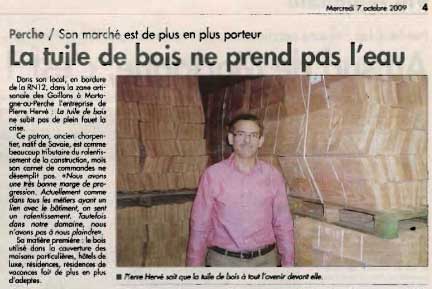 Ecology-conscious, Wooden Tiles are the future. Particularly in countries where environmental protection has become society's challenge. Keep in mind that 30 m2 of wooden roofing durably traps a ton of CO2.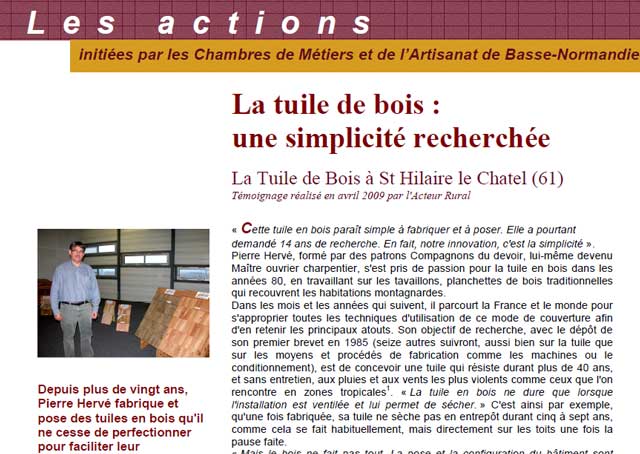 For over 20 years, Pierre Hervé manufactures and installs wooden tiles, constantly perfecting them for their manufacture and use and also to extend their longevity.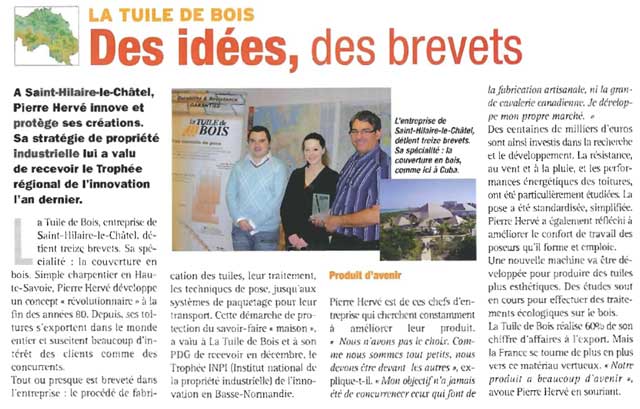 In Saint-Hilaire-le-Châtel, Pierre Hervé innovates and protects his creations. His industrial property strategy has resulted in his being awarded the Regional Innovation Trophy last year.