Details

Category: Blogs
A material's reaction to fire expresses its aptitude to burst into flame and thus contribute to the start and spread of a fire.
France has "M" classification, with 6 categories (from 0 to 5), defining material reactions to fire.
The following table gathers fire classifications depending on the dimensions of the exposed part of tiles and the tiles per se (40 cm. or 60 cm.):
Tiles

40 cm

60 cm

Exposed Part

> à 13 cm

> à 18 cm

18 cm

16 cm

Fire Classification

M4

M4

M3

M3
Details

Category: Blogs
SOVECO wooden tiles resist sun, wind rain and hail.
With the aim of certifying the quality and resistance of their jobs, the SOVECO® company invested a total of 230.000 €; of these, 75,000 € went towards wind tunnel testing. In support of this project, the State, Region, Department and the European Union contributed 30,000 € of financial aid.
Certification testing for « hurricane-force » winds :
(Joint certification by Bureau Véritas and C.S.T.B. wind resistance of more than 288 Km./h and 200 mm. Of rain.)
Testing was done at the C.S.T.B .Jules Verne Wind Tunnel (French acronym for for the scientific-technical construction centre) of Nantes on a "recreational home" model having a Cryptobardeau® system wooden roof. The module's manufacture was supervised and evaluated by Mr. Diederich of the Réunion Island Bureau Véritas.

During testing, the module was submitted to various types of "hurricane-force" winds (winds of more than 210 Km./h, open areas, equivalent to a basic load of 250 Kg./m2). The initial winds drenched the wood with water, making the testing more unfavourable for that construction. In spite of this, and under C.S.T.B. and the Bureau Véritas of Nantes supervision and control, the module resisted to more than 17 "hurricane-force" winds, and of these, three were more than 280 Km./h and one was more than 288 Km./h, without the roof suffering any damage or deformations.
Testing allowed us to successfully receive "Resistance to Hurricane-Force Winds Certification ".
Details

Category: Blogs
The SOVECO® System can be applied to any type of roof and in any climate !
SOVECO is always anxious to concretely participate in improvements to housing and living conditions at the lowest cost possible; it has updated an innovative system called Cryptobardeau®. It is a system of wooden roofing tiles (also known as shingles) of Cryptomery, associated with aluminum sheeting.
The company's unique installation technique delivers exceptional technical performance in termal and acoustic insulation materials.
The "SOVECO®" System was evaluated and certified by the SOCOTEC, Véritas and Dides control agencies, and approved by ADEME (the French acronym for the agency for energy development and control) and by EDF (Électricité De France) because of its insulating properties.

The SOVECO® system combines beauty with comfort and it is an energy-saver.
This innovation, protected by patents registered in 1997 by INPI (National Institute for Intellectual Property)is recommended by ADEME (the French acronym for the agency for energy development and control) and it has been certified by ADIR (Association pour le Développement Industriel de la Réunion).
Patent N° 2 757 197 « "Optimized dimensions wooden tile roofing system", 30/04/99.
Patent Nº 2 758 149 « "Sloping wooden tile roofing ensemble with water-proofing film having improved insulation performance", 05/02/99.
Details

Category: Blogs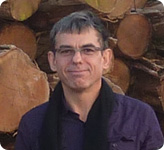 General Introduction
Director : M. Pierre Georges HERVE

Inventor and designer of the SOVECO® wooden roofing systems and the ABLEWOOD® calculation.
---
History
| | |
| --- | --- |
| 1979 | Pierre Georges Hervé begins his career with Patrons Compagnons du Devoir and becomes Master Carpenter.. |
| 1981 | Creation of his first roofing and structure company. |
| 1989 | Creation of SOVECO on Réunion Island, developing along with it his revolutionary wooden roofing system. |
| 2002 | Creation of INDUSTRIE BOIS company in Cublize (69) |
| 2005 | Installing the Company in Saint-Hilaire-Le-Châtel (61) |